Welcome to North Ullswater Churches
Next Sunday - January 17
Back to online services! As we are in a Tier 4 area we will be worshipping online for the time being. If you do not get Alan's regular emails which have the ZOOM info please use the contact page and we can get the link to you. There are other service options listed below - scroll down to see them. Stay safe and keep praying!
Bible study - We have recently started a series of studies using materials from The Bible Society - an overview of the whole Bible. If you have not attended previously, these studies are an ideal introduction to the Bible. We chat, watch a video, discuss and pray and it lasts a little over an hour. Everyone is welcome. Send a message via the contact page if you would like the link to the ZOOM meeting.
Please make use of the contact page if you would like pastoral support from the churches at this difficult time or have enquiries on local church matters. The new edition of the Grapevine newsletter is now available (CLICK HERE TO DOWNLOAD). You may also want to visit www.barton-church-ullswater.uk.
And you can even use our online giving platform to make your offering.
Click here to give to St Michael's, Barton.
Click here to give to St Peter's / St Martin's, Martindale.
Click here to give to St Paul's, Pooley Bridge.
Pictures of Christmas events
Click here for the full gallery
Tuesday, December 22 Carol service via ZOOM - 5pm The usual carol service at St Peter's, Martindale - online this year.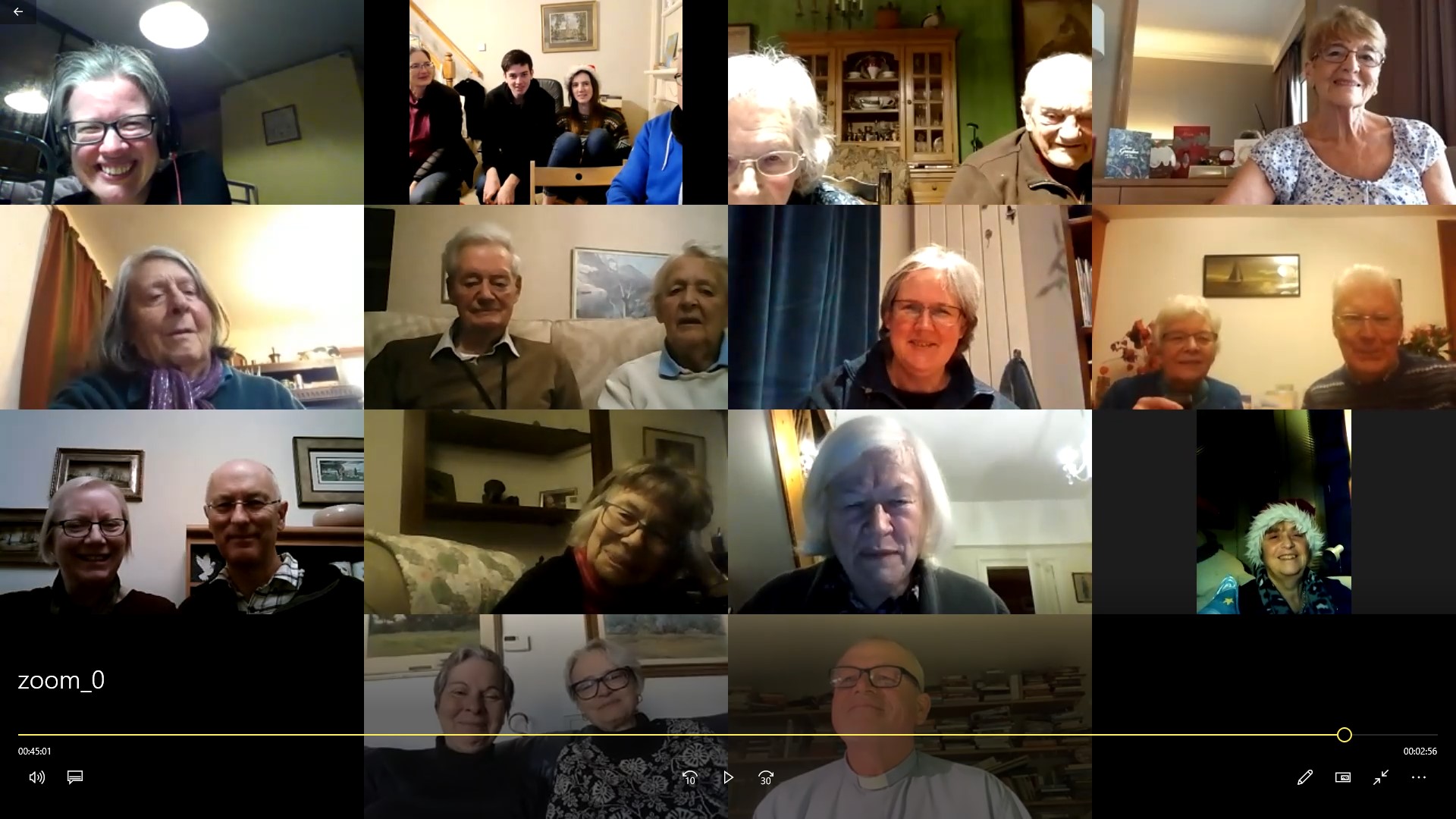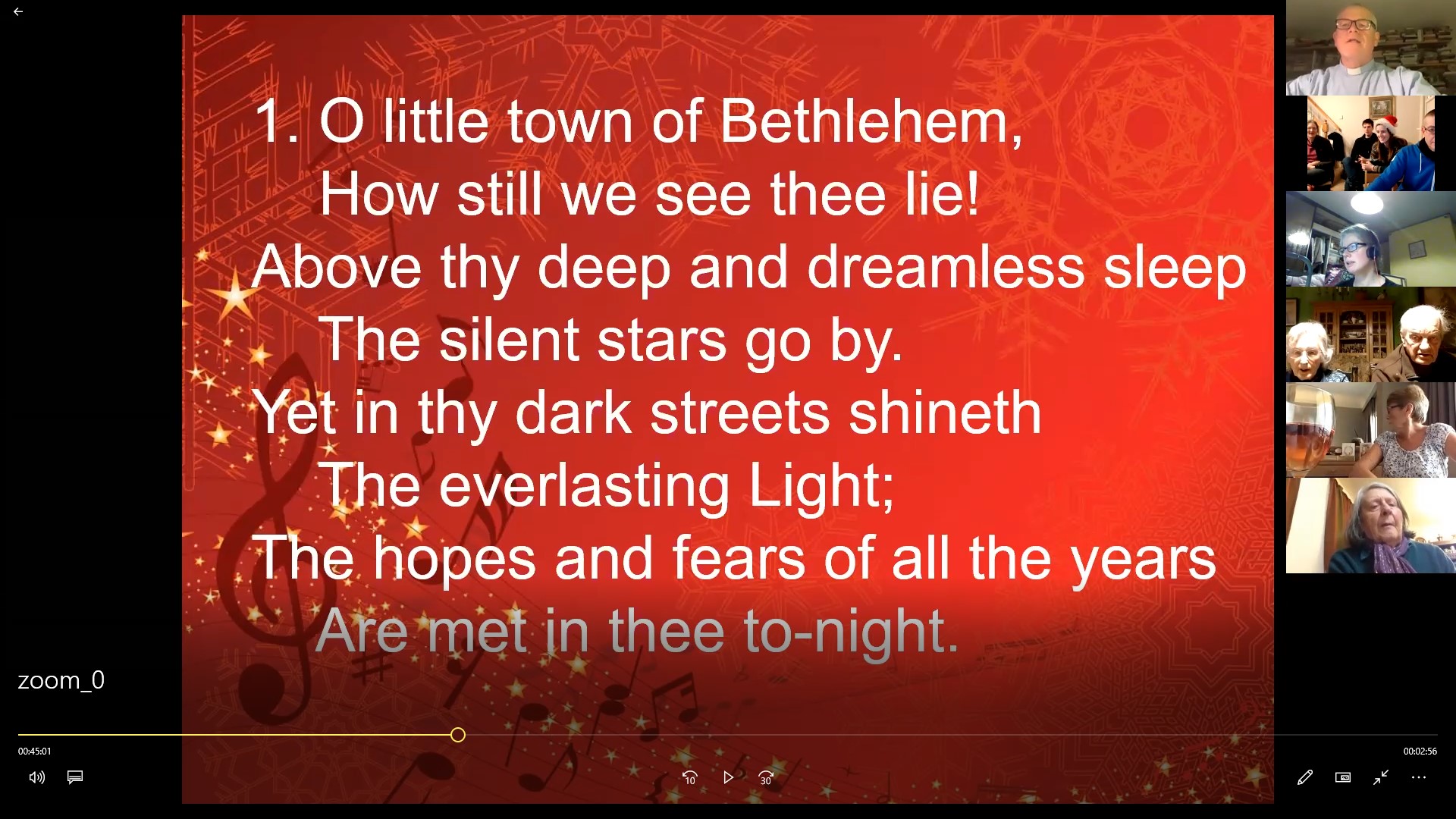 Thursday, December 24
Bethlehem at Barton - from 3pm Another event modified for virus safety : the annual crib service at St Michael's done drive-through style this year.
Donate to The Children's Society via St Michael's, Barton.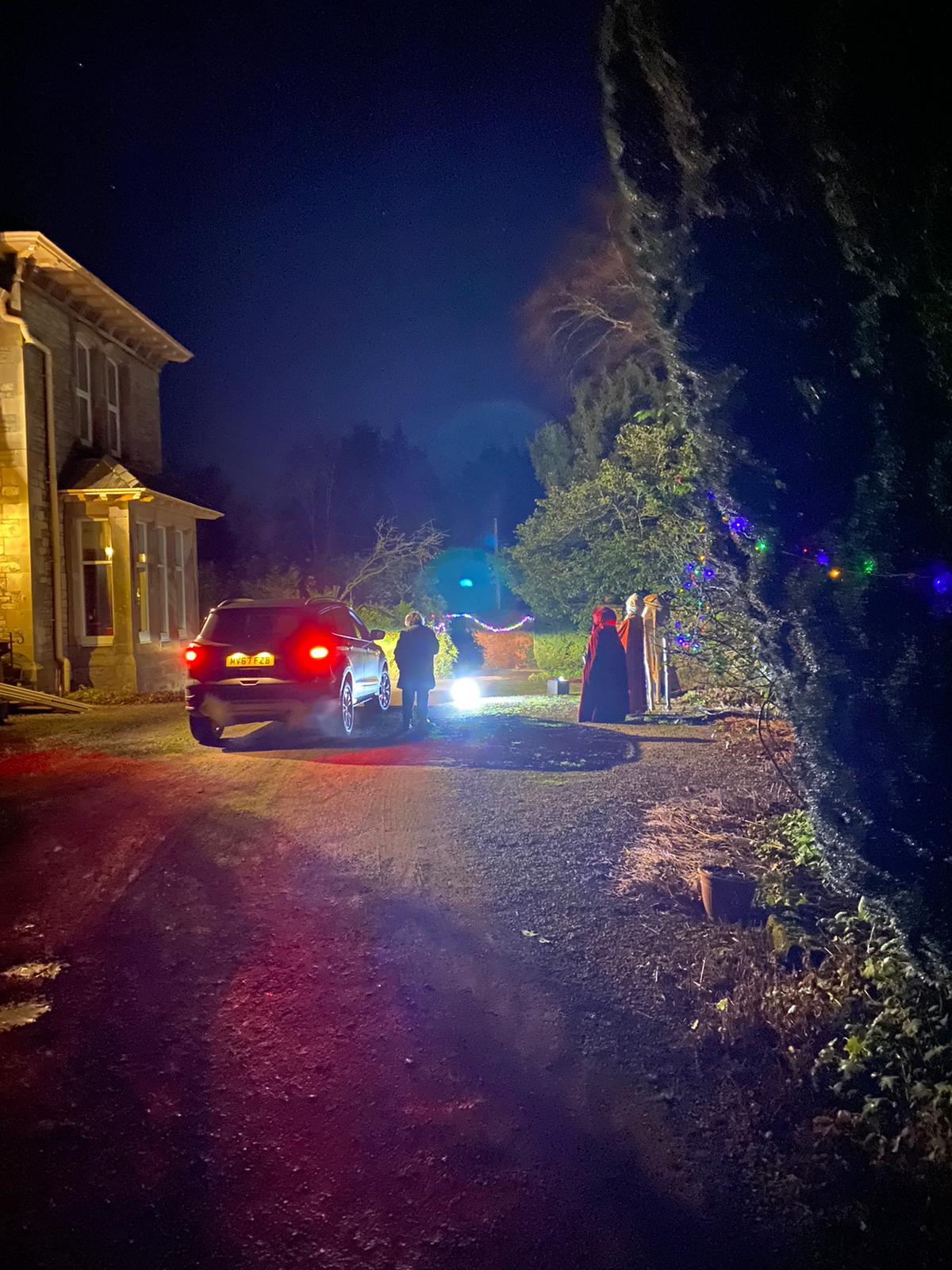 Friday, December 25
Christmas Day carol singing 10am - The Sun carpark, Pooley Bridge Thanks to The Sun for letting us use their carpark for the event. You can see the distancing!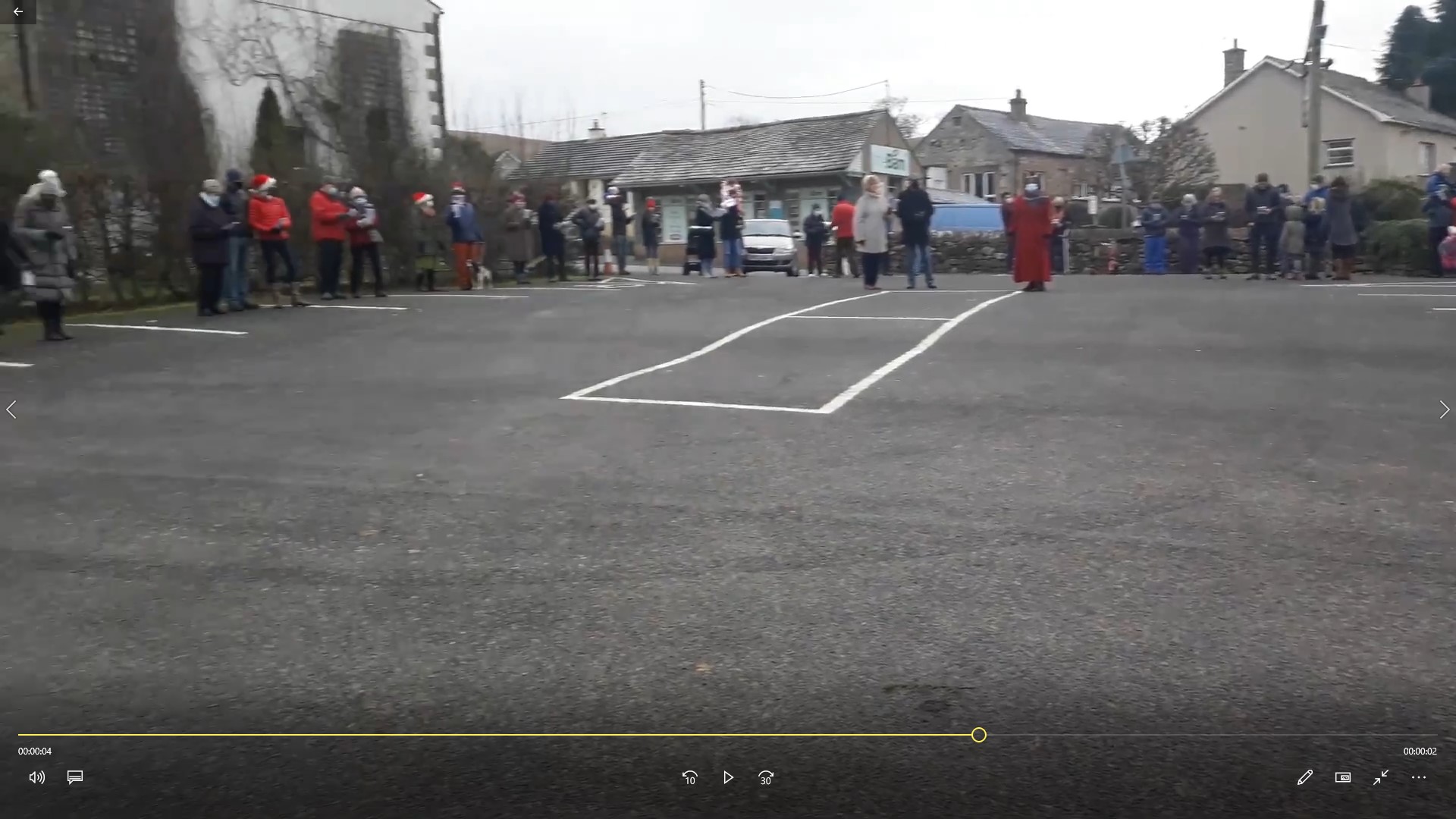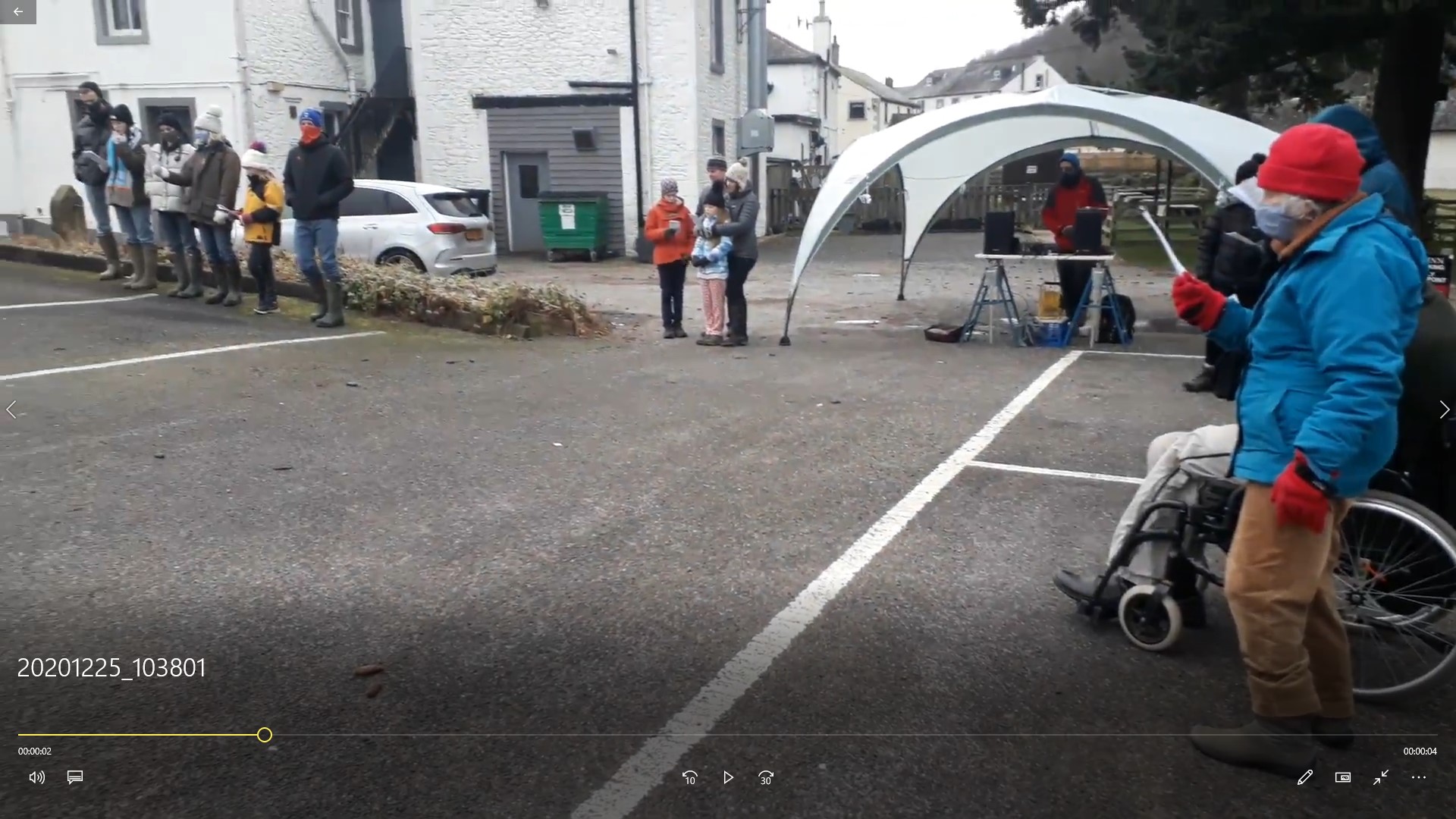 New vicar settling in

Thank you to Cyril for the photo of Ven Lee Townend at our Remembrance Sunday Service. Please keep praying for Lee and Liz as they have added parish ministry into an already busy role as Archdeacon.
There are plenty of other service options and resources available online :
Facebook users - follow the : Church of England Facebook Page
Or the new : Ullswater Churches Facebook Page
The Church of England online has a weekly broadcast and you can listen to previous services. Click below :
Church of England - video services
Audio services and prayers
For Sunday services, on television BBC1 broadcasts a service each week and Songs of Praise at 1:15pm.
On radio, BBC Radio 4 has Sunday worship at 8:10am. Radio Cumbria (1.458MHz) and Eden FM (107.5 FM) are broadcasting a service at 8am and 10am respectively. To listen online, click here:
There are a large number of churches streaming services live over the internet.
Jesmond Parish Church broadcasts two services on ClaytonTV online. Click on the service below.
You can download a copy of a simple morning and evening prayer liturgy with different prayers for each day of the week :
Please keep praying for our community, country and world. The prayer below is from Bishop David of the Diocese of Europe.
Almighty and All-loving God, Father, Son and Holy Spirit, we pray to you through Christ the Healer for those who suffer from the Coronavirus Covid-19 across the world. We pray too for all who reach out to those who mourn the loss of each and every person who has died as a result of contracting the disease.
Give wisdom to policymakers, skill to healthcare professionals and researchers, comfort to everyone in distress and a sense of calm to us all in these days of uncertainty and distress.
This we ask in the name of Jesus Christ our Lord who showed compassion to the outcast, acceptance to the rejected and love to those to whom no love was shown.
Amen
And this prayer has been composed for Cumbria :
Loving God, as your Son healed the sick and brought good news to the needy be with us this day.
Loving Jesus as you taught us to 'Do unto others as you would have them do to you' be with all the medical staff this day.
Loving spirit, your gift is healing, bring your healing fire to our homes, our hospitals and our county, but most of all, be with us this day. Amen
---
Our Parishes ...
.. the three parishes of Barton, Pooley Bridge and Martindale lie South-West of Penrith within easy reach of the M6 and A66 at Junction 40 as well as the West Coast main line and are grouped around the northern end of Ullswater.
We welcome ...
... everyone; special provision is made for children and young people within our monthly cycle of services and we particularly invite visitors to the area to come and join us during their holiday time in Cumbria.
We want ...
... to grow as the Lord's people in this place, recognizing the privileges and responsibilities we have in Jesus the Messiah. We are working to recognize God's gifts in one another and to utilize and develop these gifts. We believe that by His grace, God has called us to be part of the 'new heaven, new earth' plan that he has for his creation and we try to work out our part in that project.