What is it?
For a number of years the parishes in this benefice have had a dedicated 'World Church Committee'. Started by Mrs Carol Relph the group aims to keep our focus from being too insular by bringing news from individuals and groups who are working outside our benefice helping people to know Jesus. We regularly pray for them in our normal services and work to raise money to support their work.
Praying
Below are some of those we support. Click on any to find out more information and pray with us.
Fund raising
We hold a number of fund-raising events each year : the Easter Monday coffee morning held in the Parkin Hall in Pooley Bridge and the benefice's annual Harvest Sunday service, for example. Annual World Church Committee giving has grown to about £10000 per year.
Giving
The committee meets once a year to consider how to spend the money raised. There are a number of organisations and people we have supported for many years and some benefice services have specifically dedicated offerings. Follow the links if you would like more information or send a query via the contact page.
The Remembrance Sunday service offering goes through the World Church accounts and is sent to the British Legion.
Distribution of funds collected in 2022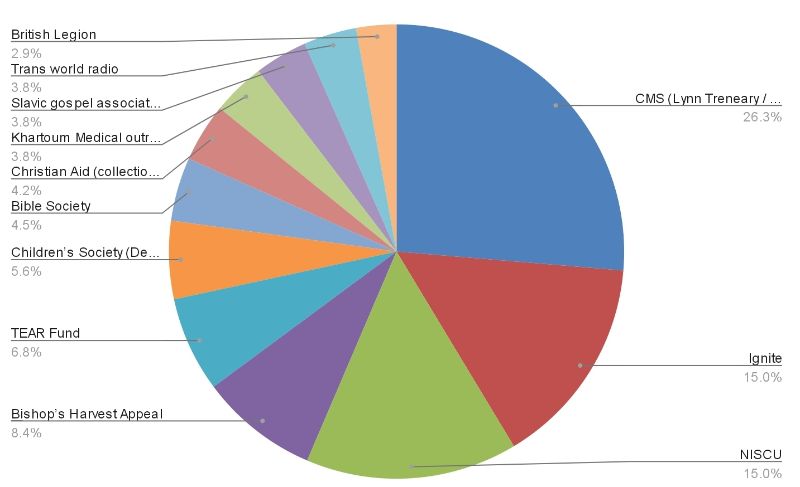 This chart summarises the amounts distributed since the committee started.